Who We are
The women of Portray have been working together for over 20 years. We are dedicated to our clients and our salon. We enjoy being together and in doing so it has made us better Mothers, Friends, Women & Stylists. For those of you who have been with us through the years, we thank you for your continued business & friendships. To all of our new clients we welcome you to our Portray Family.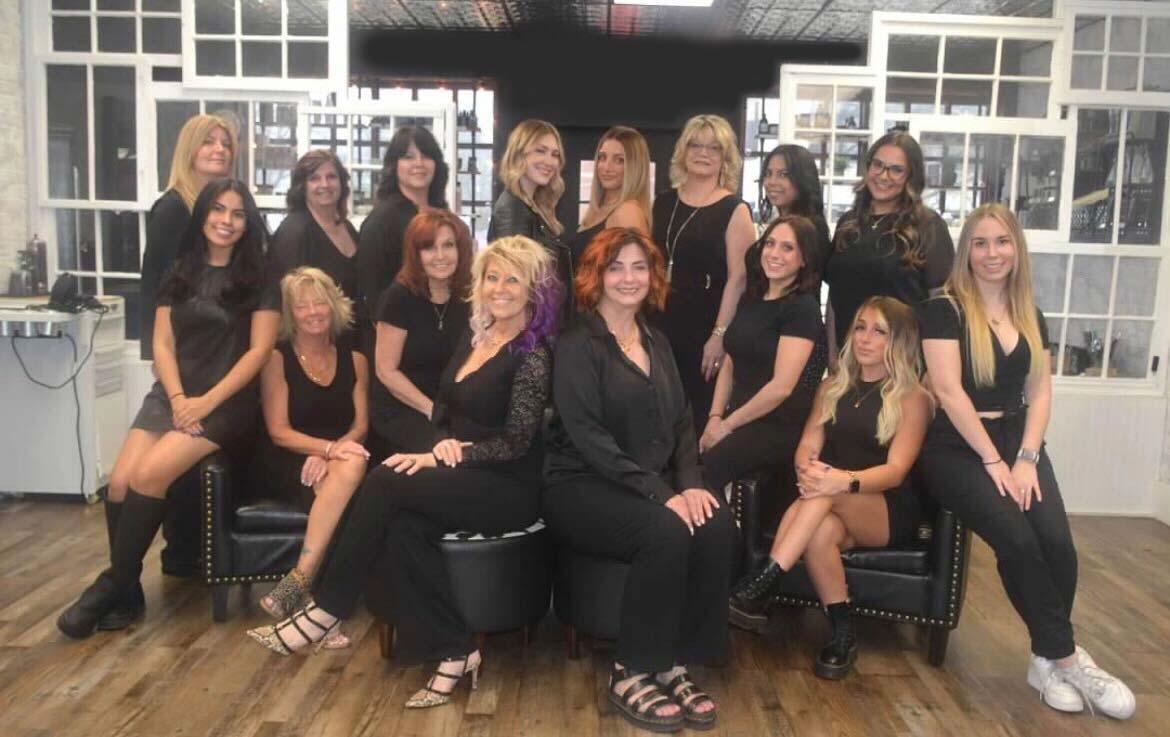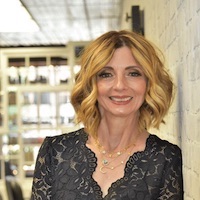 Ann Marie
Owner
I am proud to be the owner and a hairstylist at Portray Salon. I have been in the industry for 38 years now. I started my journey as a graduate of Capri Institute of Hair Design. I love my job because I get to make every person that sits in my chair feel great about themselves.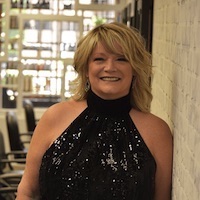 Susan
Designer Stylist / Level 3
As a young girl standing, looking into a large salon in the mall, my girlfriend and I dreamed of becoming hair stylists. Well, 30 plus years later, we own a salon with two other friends.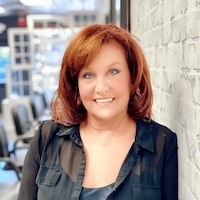 Jill
Master Stylist/Level 4
Jill Level 4 master stylist for men & women with 30 years experience in the industry. Specializing in hair & makeup for brides & all formal looks for that special day.  Certified in the I-Tip hair extension system -Helping women achieve the look of fullness and length they always wanted. I have had editorial publication in Modern Salon magazine, texture magazine along with professional catalog work.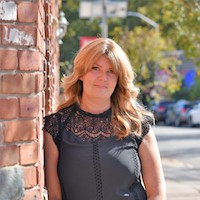 Patty
Designer Stylist / Level 3
As a little girl I always styled my Barbie's hair and gave them hair cuts. When I was going to college for environmental engineering I got a job in a salon where I grew from receptionist to assistant, and eventually a stylist/manager…20 years and a few salons later I am still at it and have never looked back!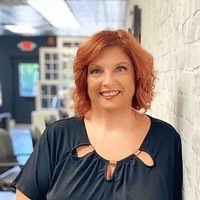 Shelley
Designer Stylist / Level 3
I couldn't be more excited to be bringing my 30 years of experience to the Portray family. My clients know that I take a great deal of pride in my work, and they trust me to deliver beautiful results. I enjoy learning new things and the importance of continuing education.
Graduated: Roman Academy of Beauty Culture.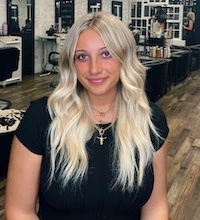 Rebecca
Creative Stylist/Level 3
Ever since I started working with Portray I could not have envisioned myself to be anywhere else. I love to make whoever sits in my chair look and feel like the best version of themselves. My passion belongs to this industry and when you do what you love you'll never work a day in your life… My journey starts here!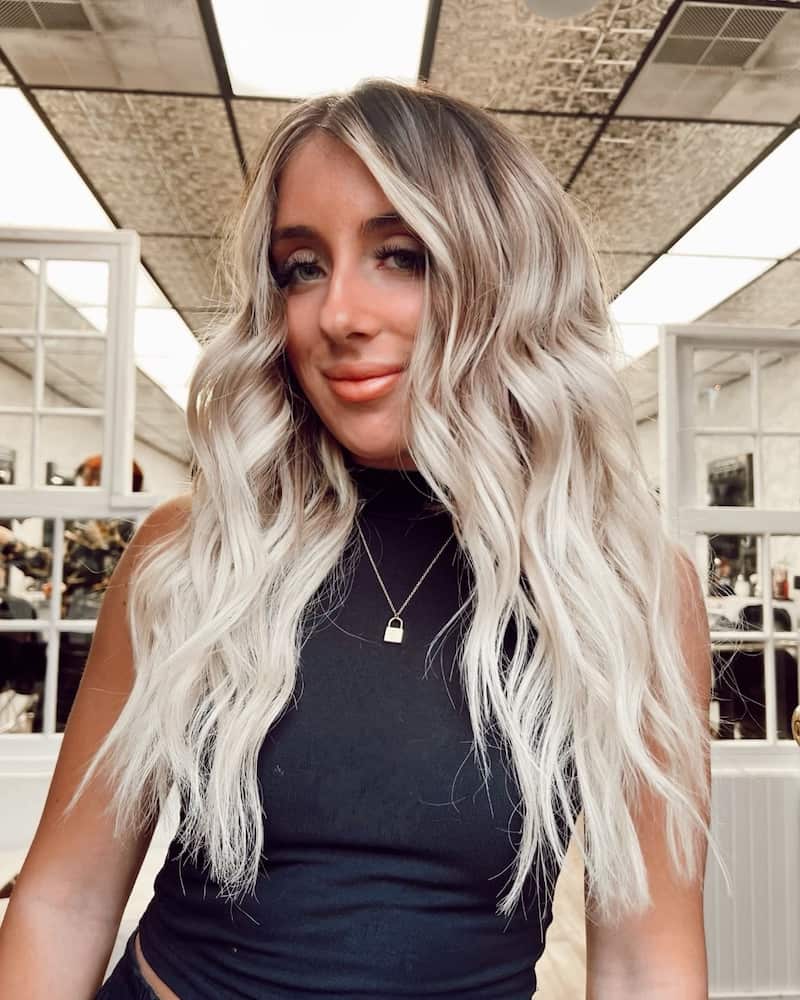 Nicolette
Level 2/Jr. Stylist
From a young age I knew I belonged in the beauty industry. When I was little I always loved going to the hair salon with my mom and watching the stylists around me.
As a young stylist I am looking forward to learn, grow, and meet new people that will inspire me to do what I love.
I enjoy knowing that I can make someone feel confident after leaving my chair, and leaving the salon feeling like a better version of themselves.
In the future I would love to be a master colorist and become an educator to inspire upcoming stylists.
I am ready to bring my passion to the Portray family and I am excited to see where this journey takes me!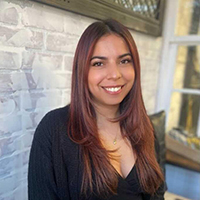 Andrea
Level 1
Growing up I was always surrounded by amazing professional cosmetologists in my family. My first job I worked in a salon and after that I knew I wanted to go to cosmetology school to become a professional hairstylist. I graduated from Parisian beauty academy and I had the best mentors there and my passion for hair grew even more. I know that whether making small or big changes can really make a huge difference in someone's life. I want to bring pure happiness by making people feel good and confident about themselves. I am excited to start this new journey at Portray Salon and keep learning from these amazing hair stylists.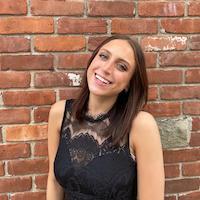 Julia
Apprentice
I have always had an eye for art! I love gaining new skills, therefore I'm looking forward to learning through my clientele. My goal when I have a client in my chair is to make them feel the absolute best about themselves. I aim to provide the best service and create an amazing experience for you, here at Portray!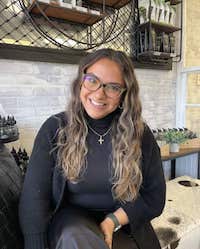 Ariana
Level 1/Junior Stylist
I've always loved working with hair and makeup and I'm so happy my passion became a reality. There is nothing more satisfying to me than seeing my customers glowing over my services. This has always been my dream and can't wait to grow my career at Portray. The only way to do great work is to love what you do!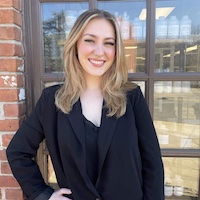 Kaitlyn
Student Stylist/Assistant
I knew I always wanted to be in the beauty industry at a young age. My passion for it grew when I began to watch hair and makeup tutorials so I myself would learn. Not only am I excited to grow with my portray family, but I'm looking forward to making everyone feel beautiful the moment they leave my chair!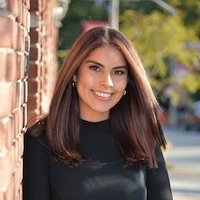 Jormarie
Salon Manager
I have been at Portray for about six years and I could not imagine anywhere else I would rather be. I have had the privilege to meet such a wonderful group of ladies throughout these past years. Our bond is so tight where it has come to the point that I consider them my family. Being an assistant at Portray has taught me a numerous amount of skills that I will ultimately use throughout my future career. Not only has Portray been a huge part of my life, but it has also helped develop me into the person I am today.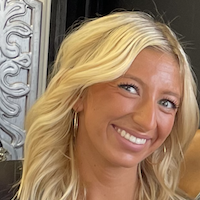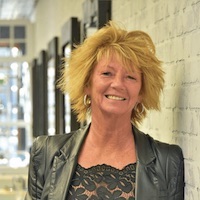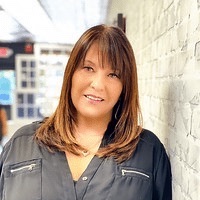 Eileen
Nail Technician
I have been doing nails for over 30 years now. I was doing office work and decided to get my license to do nails. I thought it would be a fun part time job. I worked full time in the office and part time in the salon. I realized how much I loved the salon environment. I actually looked forward to going to my second job.  So, I decided to give it 100% and work in the salon full time.
Now over 30 years later, married with 2 grown boys, I can honestly say I still look forward to going to work and seeing my amazing clients and coworkers.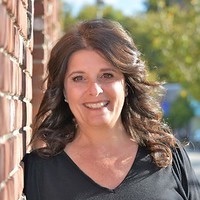 The Story of the Doors of Portray Salon
"Those doors are so cool, where did you get them?"
We have officially opened at our new location – 551 Valley Road, Upper Montclair, NJ.
We had a vision for the salon décor and wanted to go for a more industrial-chic vibe this time around.
We wanted to use old doors and windows to give these past things a new life.
Pam's father owns Bloomfield Window and Door, so that began our project. After that, we restored the furnishings to give them a second chance, all the while fitting the look we were going for.
Many of the doors and windows that you see in the salon as station mirrors, artwork, dividers, and more, have actually come from homes right here in Montclair.
A few of the streets they came from are…
Watchung Ave
Alexander Ave
Woodland Place
Gordonhurst
…just to name a few.
Let us know – do you recognize your door?
The vision we had came out even better than we expected. We really enjoyed refurbishing these beautiful old casements. They've created a new and exciting experience at Portray that we hope you love as much as we do.
Let's Not Wait for the Perfect Look